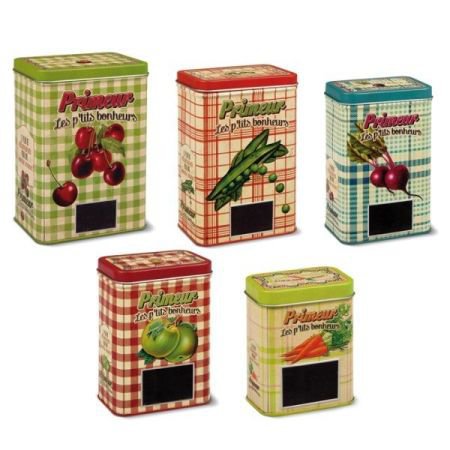 Set of 5 French Storage Tins with Chalkable Labels
Store your dry foods in style with this set of 5 French retro storage tins. Each with its own little blackboard label for you to label up according to what you want to store.
12.5 x 17.5cm 9cm deep,11 x 16cm 7.5cm deep, 9.5 x 14.5cm 6.5cm deep, 9 x 12cm 6cm deep, 7.5 x 9.5cm 5cm deep
This product is currently out of stock.
More stock is due on the 21/06/2016