Voyage Rectangular Chicken Run Cushion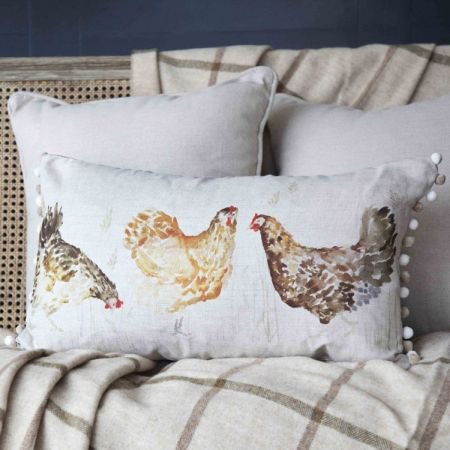 We can't get enough chickens and if you are the same then you'll love this cushion featuring 3 chickens in a watercolour style design on a linen background, backed with a lovely beige check wool fabric, this cushion with its bobble trim will make a feature on any chair or sofa...so what are you waiting for.. put it in your basket. 60 x 35cm. Feather filled.
This product is currently out of stock.
You'll receive a one-time email when this product is available for ordering again.
We will not send you any other emails or add you to our newsletter.